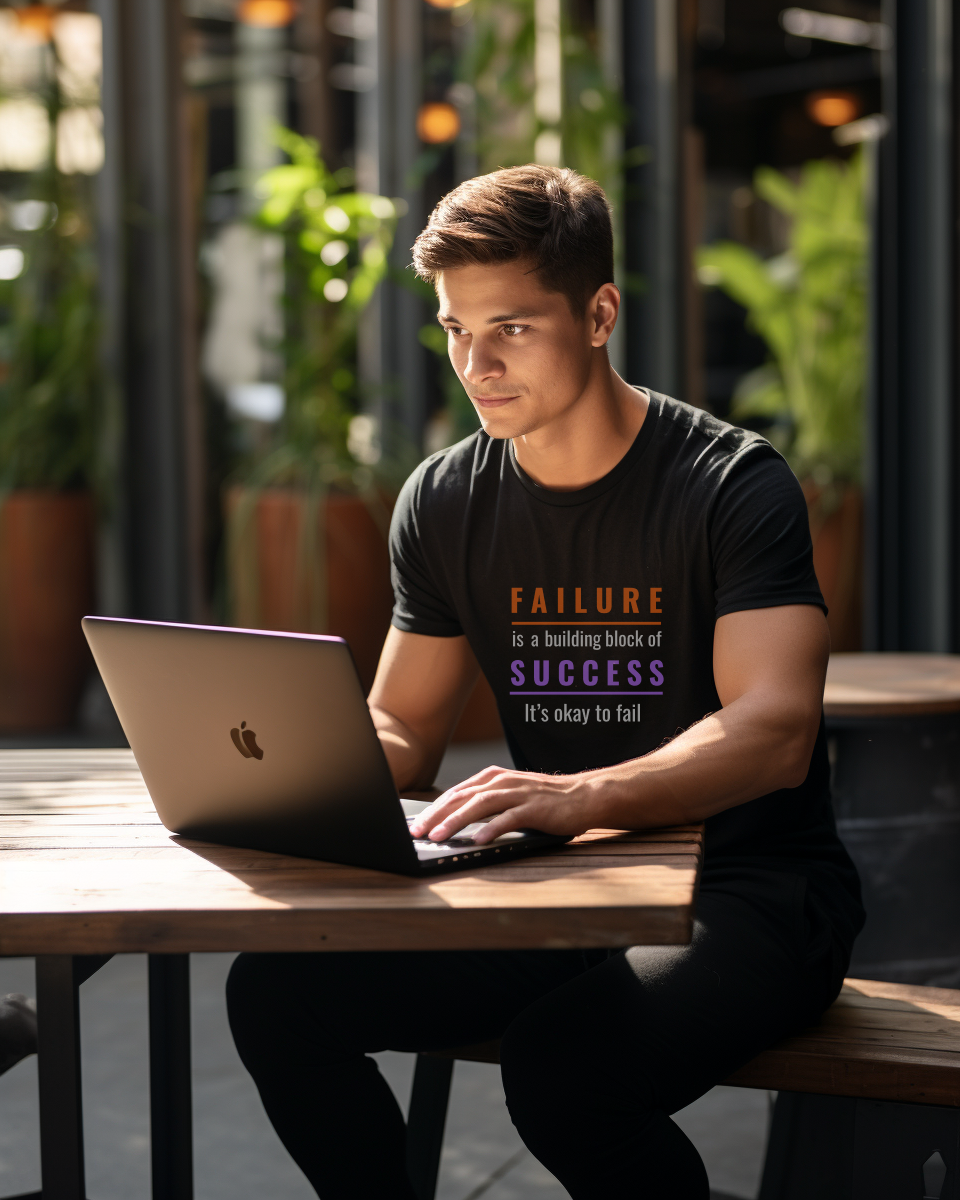 Premium T-shirt - It's okay to fail
Premium Quality T-shirt Crafted from 100% heavy cotton, this round neck t-shirt guarantees superior comfort and durability.
Biowashed Fabric
: The 210 GSM biowashed fabric ensures a soft, smooth, and luxurious feel against your skin.
Perfect Fit
: With careful attention to sizing and design, this t-shirt offers a comfortable and flattering fit for everyone.
Stylish and Versatile
: Dress it up or down, this t-shirt effortlessly transitions from casual to trendy, suitable for any occasion.
Breathable and Lightweight
: Enjoy excellent breathability and a lightweight feel, making it ideal for year-round wear.
Enduring Quality
: Designed to withstand regular wear and washing, this t-shirt maintains its shape and color over time.